Swint: Plan for putting GOP on TV news began with 1968 Nixon bid, plus help from Roger Ailes
Posted by: Jay Kernis - Senior Producer CNN reports: A fascinating document from the early-1970s,…
Georgia (Jul 5, 2011) — Jay Kernis - Senior Producer
Publication
Link To Article
http://inthearena.blogs.cnn.com/2011/07/03/swint-plan-for-putting-gop-on-tv-news-began-with-1968-nixon-bid-plus-help-from-roger-ailes/
CNN reports: A fascinating document from the early-1970s, obtained by CNN from the Nixon Presidential Library, is entitled "A Plan for Putting the GOP on TV News."
The memo openly says it's an idea to avoid "the censorship, the priorities and the prejudices of network news selectors and disseminators." The stated goal: "To provide pro-Administration, videotape, hard news actualities to the major cities of the United States." In extraordinary detail, the memo lays out how to accomplish this.
It's not clear who wrote the memo. The Nixon Library tells CNN it's in the files of Richard Nixon's later-convicted Chief of Staff, H.R. 'Bob' Haldeman. But there is handwriting all over the memo with detailed suggestions on how to make the plan work better. …
ONLY ON THE BLOG: Answering today's five OFF-SET questions is Kerwin Swint, Professor of Political Science at Kennesaw State University.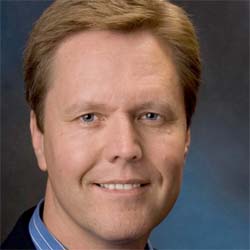 ---
A leader in innovative teaching and learning, Kennesaw State University offers undergraduate, graduate and doctoral degrees to its nearly 43,000 students. With 11 colleges on two metro Atlanta campuses, Kennesaw State is a member of the University System of Georgia. The university's vibrant campus culture, diverse population, strong global ties and entrepreneurial spirit draw students from throughout the country and the world. Kennesaw State is a Carnegie-designated doctoral research institution (R2), placing it among an elite group of only 6 percent of U.S. colleges and universities with an R1 or R2 status. For more information, visit kennesaw.edu.